Evaporative Systems
Based on the simple principles of evaporation, hot and dry outside air is pumped through water-soaked pads called Chillcel pads. As the air blows through the Chillcel pads, the water is evaporated and the heat in the air is absorbed, which lowers the air temperature. A fan then pushes the cool air through the ducting system. AUSCOOL AIRCONDITIONING units feature a patented centrifugal fan, which can be used in fan only mode (no water) to blow fresh air through your home. It is important to remember that cooled air inside the building is not recirculated, so a door or window must be left open for this air to escape, providing the whole building with a complete change in air at least every two minutes. Auscool is fresh air.
Residential Split / Fully Ducted System
You can control multiple rooms, or the entire house, using just one system. Exceptionally discreet, the system is concealed in your ceiling, offering seamless integration into your home's decor Can be operated from an easy to use LCD control. Quiet and efficient, and easy to maintain, offering perfect comfort throughout the entire home.
Air Conditioning Installation & Repairs
Regular maintenance will ensure your air conditioner is working at top efficiency and can extend its lifespan. Set up an annual maintenance check with a One Hour Air Conditioning and Heating technician to clean the unit, check on the refrigerant and make sure the system is in safe working order. Call our team today to help you with any issues that may arise, whether it's maintenance, repair or replacement. We'll be there to help when you need us.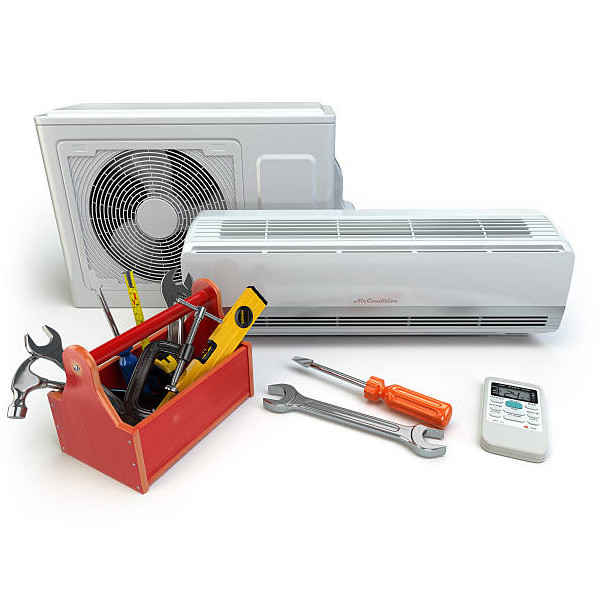 Air Quality Measurement
Air quality monitoring is performed using specialized equipment and analytical methods used to establish air pollutant concentrations. Air monitors are operated by citizens, regulatory agencies, and researchers to investigate air quality and the effects of air pollution. Interpretation of ambient air monitoring data often involves a consideration of the spatial and temporal representativeness of the data gathered, and the health effects associated with exposure to the monitored levels. Since air pollution is carried by the wind, consideration of anemometer data in the area between sources and the monitor often provides insights on the source of the air contaminants recorded by an air pollution monitor. Close to the earth's surface, the atmosphere normally gets colder with height, but on certain days, the atmosphere begins to get warmer with height a short distance from the earth's surface, and air emissions build up under this "cap" on the vertical mixing.If an air monitor produces concentrations of multiple chemical compounds, a unique "chemical fingerprint" of a particular air pollution source may emerge from analysis of the data.
Domestic / residential installation repairs and servicing
>Whether you require a split system or a fully ducted system, we can help. You can be confident you are receiving reliable home climate control all year round, when you let Auscool provide a system that meets your needs. As we endorse and use quality systems that offer you one of the best values for money, your peace of mind is assured.
Our senior refrigeration technicians each themselves providing a depth in knowledge & technical ability that allows our team to operate in a very effective manner. Our fleet of vehicles well equipped with the latest tools to ensure we get the job done right the first time.
Installation
We supply and install all types of air conditioning systems in the home or workplace and can advise you with the most efficient way to control your environment.
Deciding on the right system for your needs is simple if you take advantage of our no obligation, free quotes. Following consultation with you, we can advise you on the best system for your home. Quotes can be made following a visit by one of our qualified and highly experienced consultants. Alternatively, if you can provide plans of your home, a quote can be prepared from this.
Preventative Maintenance
Work place or home Auscool Air-conditioning can offer our a preventative maintenance service so you can have peace of mind that you air-conditioning system will be running efficiently when required. Depending on the system and application we can schedule a monthly, quarterly or yearly service which consists of our experienced technician performing a full system check and clean of your air-conditioning system. Followed by a full report of your air-conditioning status at the end of the service. Our maintenance servicing will ensure that any minor issues can be rectified prior to escalating to any major issues. keeping costs downs and energy bills low because your system is running efficiently all year round.